Rendez vous au Rooftop Koulchi Zine, votre restaurant à Marrakech pour un dîner aux chandelles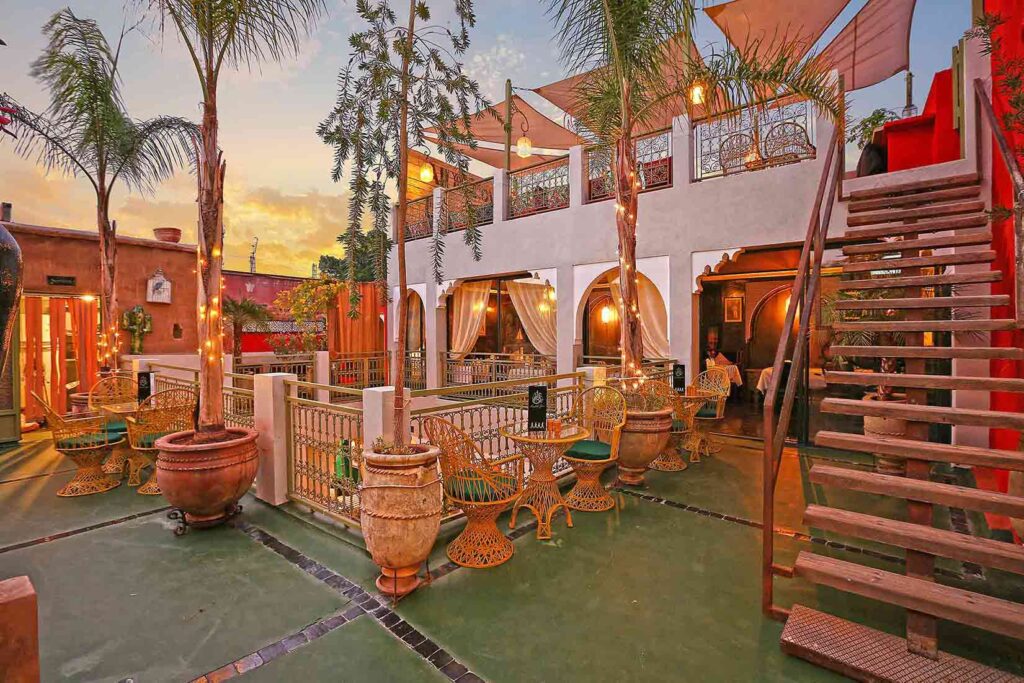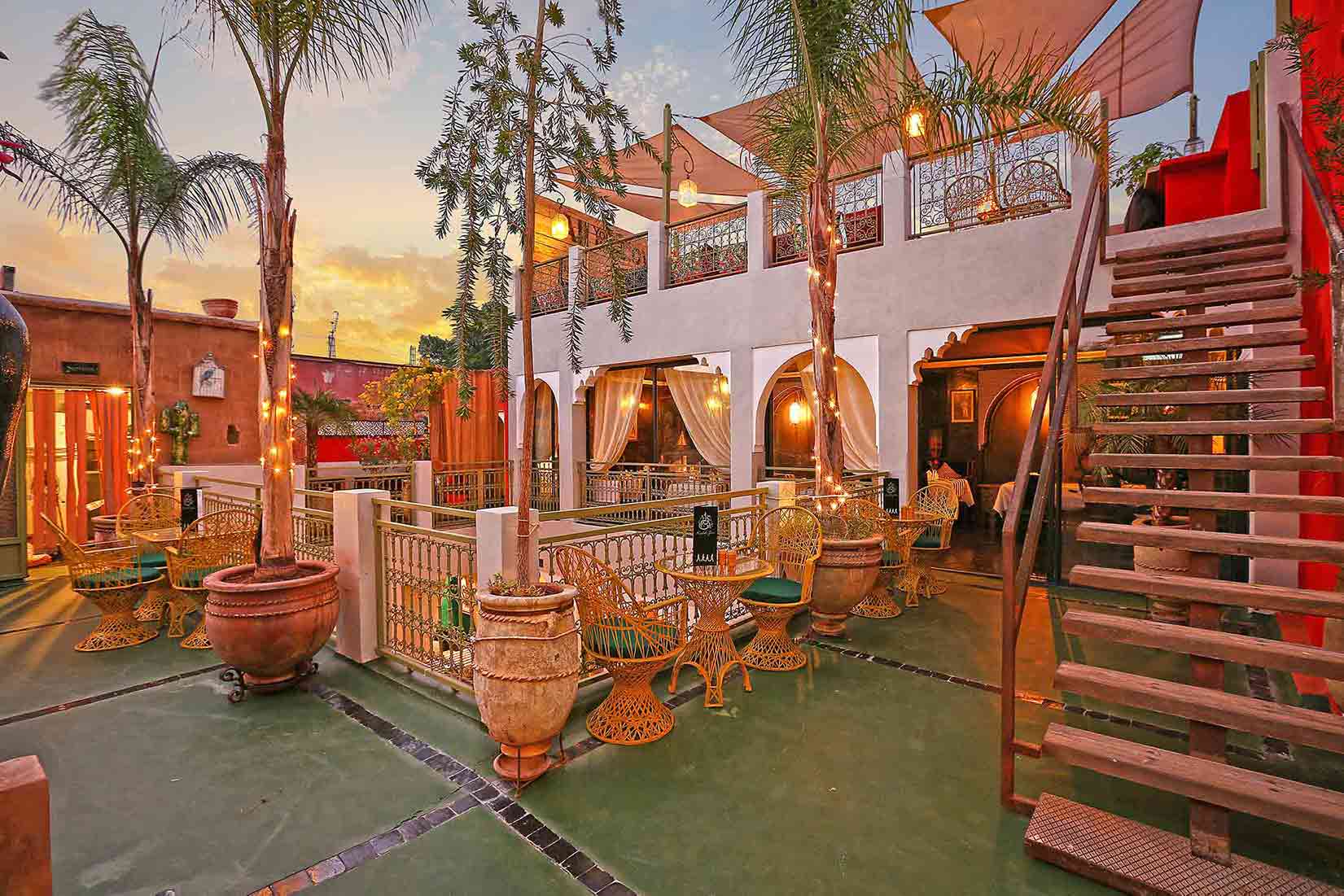 Où manger à Marrakech, Laissez-vous émerveiller…
Go to the heart of the Medina to discover an intimate and authentic place: Restaurant Rooftop Koulchi Zine in Marrakech.
A few meters from the heart of the old Medina, not far from the snake tamers, the monkey carriers who are as warm as their masters, the rooftop restaurant Koulchi Zine will be like the cherry on the cake: you will discover a magical place, both traditional, authentic and refined.
It is in this exceptional setting and a contemporary Moroccan decoration that you will be guided to your table. A place that brings together different cultures and ethnicities, a romantic and family atmosphere
The candles, the abundant vegetation, and the palm trees representing the imprint of the city of Marrakech will complete your experience on the double terrace.
Enjoy traditional Moroccan culinary delights
Want to discover the most famous Moroccan dishes? The menu of Rooftop Restaurant Koulchi Zine invites you to taste the best of the traditional dishes: Couscous, Tagines or pastilla chicken with almonds as well as vegetarian or seafood dishes are waiting for you on the menu.
For those wishing to eat vegetarian and vegan, the restaurant also offers Couscous, Tagines and various vegetarian and vegan dishes and desserts to satisfy all tastes.
Discover the menu of the Rooftop Restaurant Koulchi Zine in Marrakech